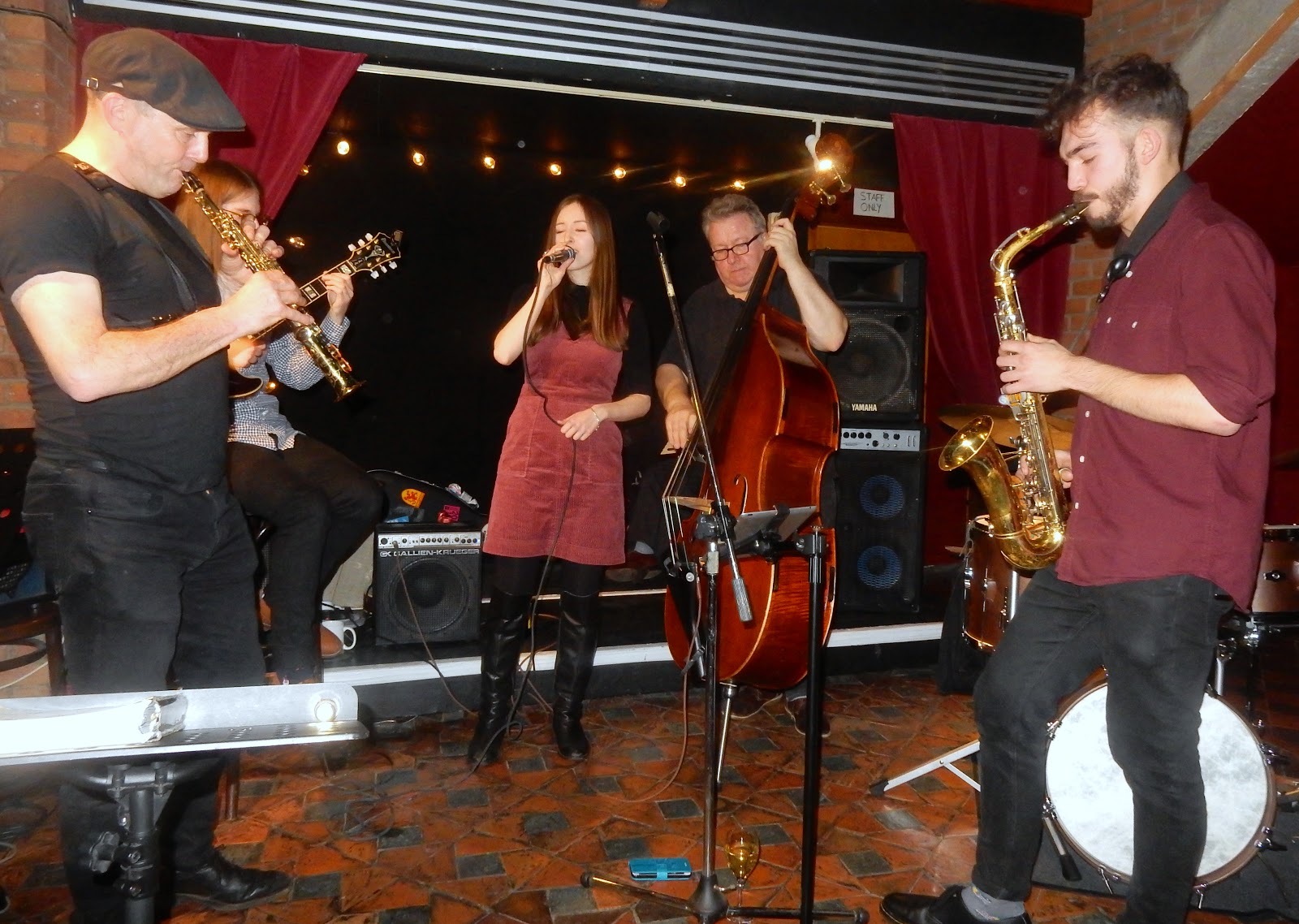 " The Earth moved when Dulcie May Moreno – all the way from Kent – sang Louis Jordan's Trouble Then Satisfaction and Pennies From Heaven.
…then Dulcie May returned for Moanin' …
she may have been but we weren't – no sir!
This lady should be employed by the Kent Tourist Board.
A class act indeed!"
-Lance – Bebop Spoken Here
Another lovely review from our first trip up north in 2017 for a trio gig at the Globe;
http://lance-bebopspokenhere.blogspot.com/2017/05/dulcie-may-moreno-globe-may-21.html?m=1